Delamo Manufacturing
professional - dolly systems


Click for more info
Auto Dolly
Convenience, Flexibility and Ergonomics.
The Auto Dolly is an ideal alternative to a janitors cart when combined with a Delamo wringer bucket or Dock N' Mop. It provides even more versatility and function when used with the Duo Dolly. Easy foot pedal release to undock bucket. Simply step on the foot pedal button on right or left to undock.
The Auto Dolly docking system design eliminates the need to lift heavy wringer buckets, because it securely locks Delamo buckets into place at floor level. This back-saving feature is exclusive to Delamo.
This unique trolley dolly is also a docking station for all Delamo wringer buckets. Designed with a large footprint and seven 3" caster wheels for stability and a base platform for stick tools when used with the Dynamo utility can, also fits most waste receptacles. In addition, it features a foot pedal lock to engage and release the Delamo wringer bucket. Maximum load weight: 250 lbs.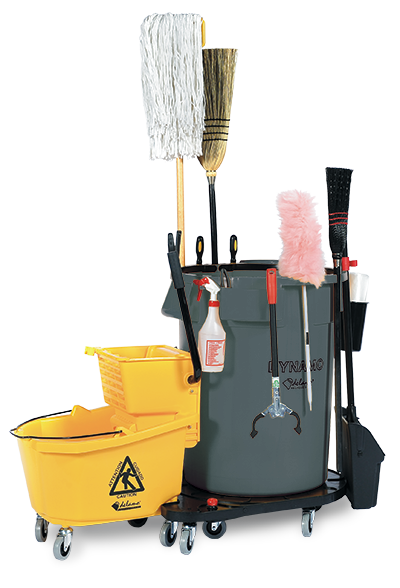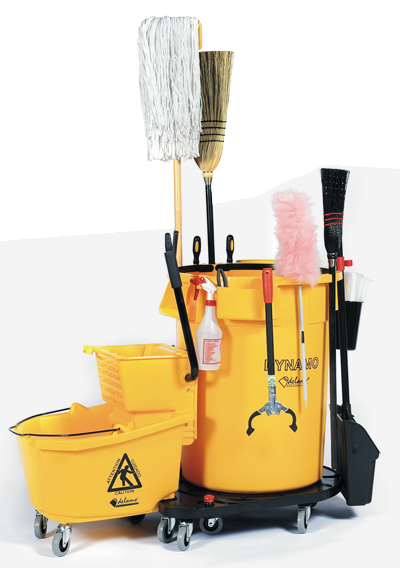 Shown Auto Dolly (#8805), Dynamo Trash Can (#8810), Lobby Dust Pan with Wheels (#8378), Lobby Broom (#8363), 35-Quart Heavy-Duty Side Press Wringer Bucket Combo (#8035-SP) and Quick Change Mop (#8711).